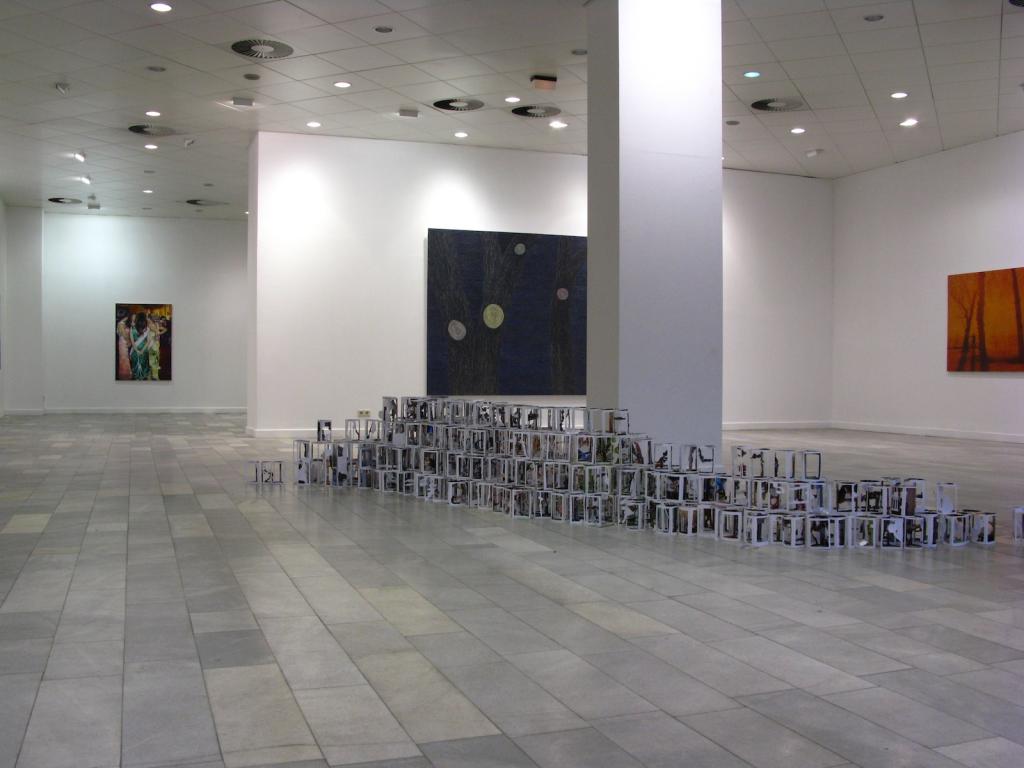 Leipziger Str. 63, 10117 Berlin
Friday, 27 November, 2009

to

Tuesday, 22 December, 2009
der PROZESS
hunchentoot goes out 2
MATTHEW DAVIS, DENNIS NEUSCHÄFER-RUBE, ENDA O'DONOGHUE, MANFRED PECKL, SUSANNE POMREHN, GREGOR STEPHAN, MARC VOLK AND GÜNTER WINTGENS
Curated by Gregor Stephan, Enda O'Donoghue
Galerie hunchentoot presents the second in a series of "off-site" group exhibitions.
Featuring the works of eight artists who play with the depictions of reality, the pieces intersect and collide to create a patchwork of perspectives. The meticulous reproduction or the systematic deconstruction of the photographic, filmic and cartographic object is itself a translation process, one that attempts to reconfigure a part of reality with a personal set of rules. It in turn requires re-translation on the viewer's part for the art to acquire a significance beyond that of the original maker.
The pieces in Der Prozess demonstrate "other" representative potentials of a familiar medium by thorough breakdown: a large football stadium made up of controlled paint drips, an entire Kubrick film flattened frame by frame into a hypnotic colour matrix. They ultimately offer a challenge of interpretation, a reality filtered and arranged by the art producer, whose perception is decoded and contextualised by the viewer. In a way, Der Prozess not only intimates the observable mechanics on the surface of the artwork, but — perhaps more importantly — at the reciprocal acts of understanding and relaying a certain reality.

A catalogue from the exhibition "der PROZESS" is available and can be purchased directly from Blurb online publishing at http://tinyurl.com/derprozess

Publish Date November 22, 2009
Dimensions 18 x 18 cm, 72 pages
Available as both hardback and softback