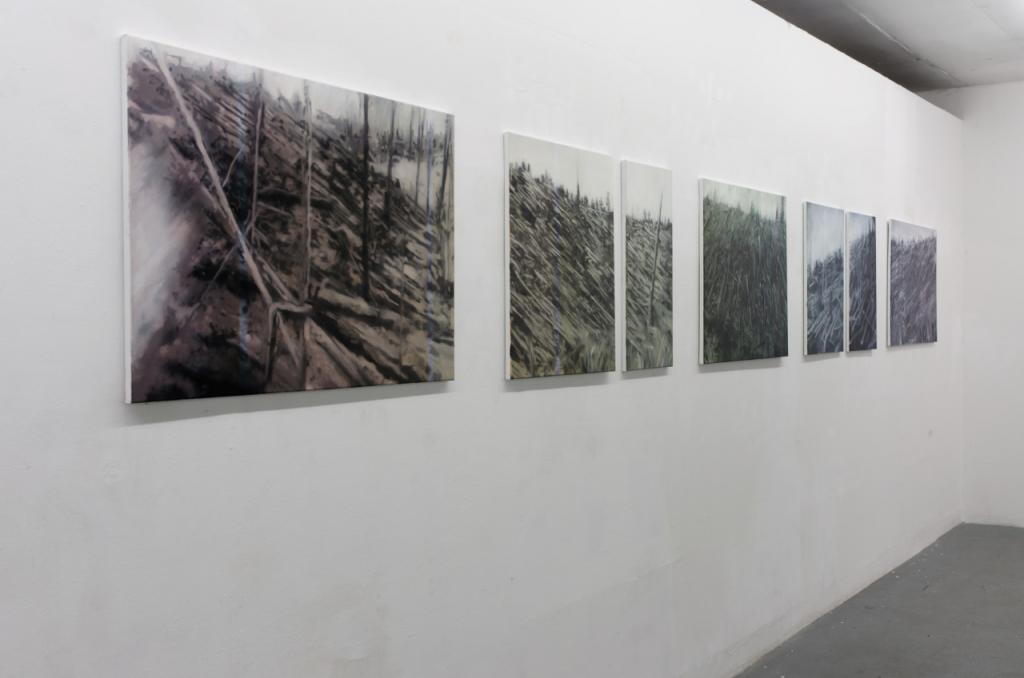 Mengerzeile 1-3, 12435 Berlin www.kunsthalle-m3.de
Saturday, 18 June, 2016

to

Sunday, 3 July, 2016
PAUL BARNETT   NICOLE HEINZEL   IVAN LACAZE   MICHELLE LLOYD
KARLA MARCHESI   ENDA O'DONOGHUE   CAMERON RUDD   ALEX TENNIGKEIT
"Frieze" in architecture refers to a long band of carved, modelled or painted decoration, usually adorning buildings just under the roof or ceiling. This form of architectural ornamentation had its origins in Antiquity and was particularly widespread in Ancient Greece, Egypt and Rome.
The frieze is the chosen format for the fourth annual exhibition of the Berlin-based artists' group, InFormat. The members of this international collective are Paul Barnett (NZ), Nicole Heinzel (UK/GER), Michelle Lloyd (IRL), Ivan Lacaze (FRA), Karla Marchesi (AUS), Enda O'Donoghue (IRL), Cameron Rudd (UK) and Alex Tennigkeit (GER).
Contrary to narrative friezes in art history such as the Athenian life scenes in the Parthenon Frieze or Gustav Klimt's homage to the composer in his Beethoven Frieze, InFormat did not set themselves a designated "theme". A common height of 80cm and each individual's interpretation of "frieze", were the project's only stipulations. This optical common denominator and the hanging itself will determine the dialogue between the artists' panels and the space of the hall - an on-site story unfurls.