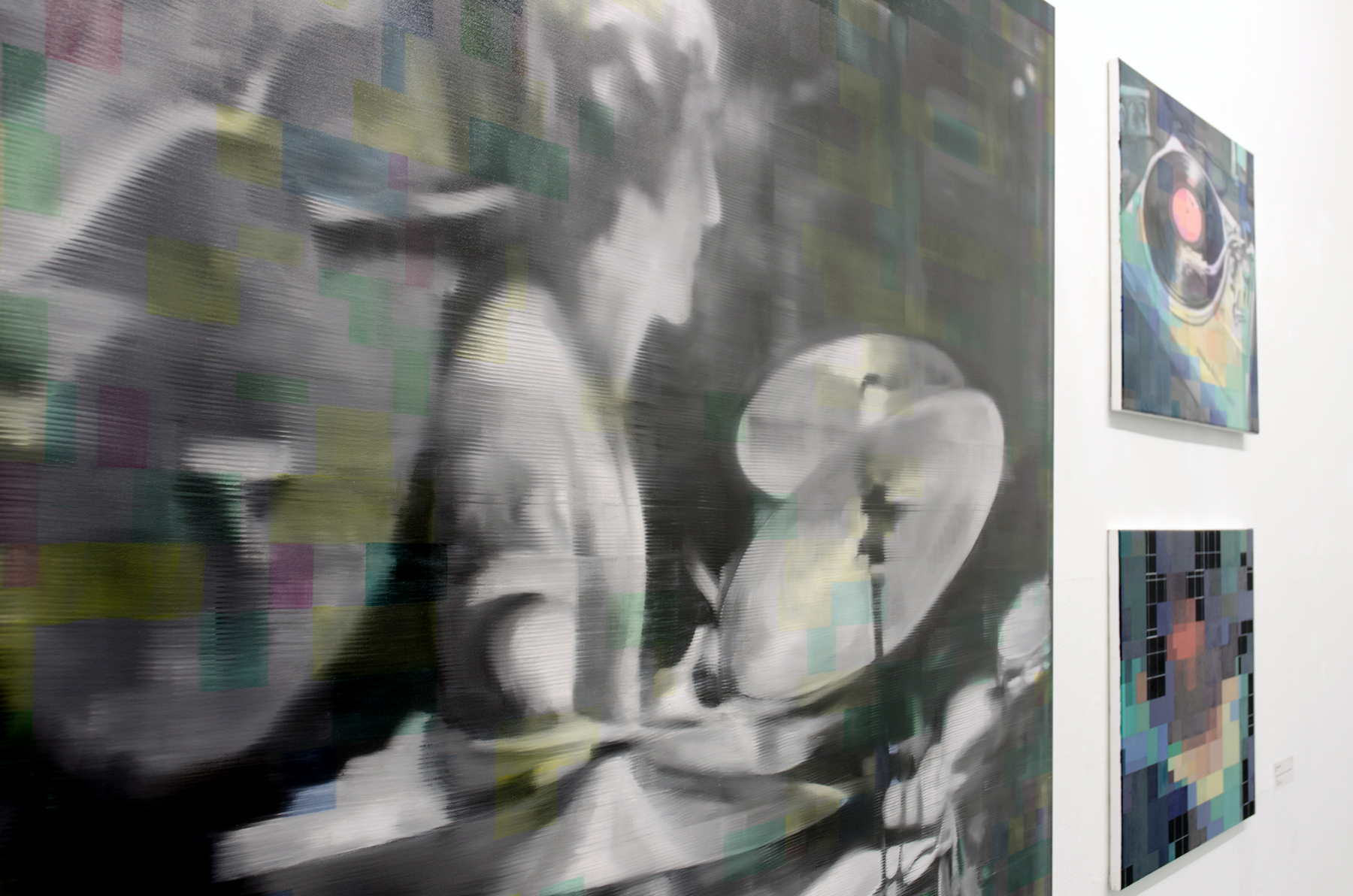 Substitute - Moon / Horse / Cow (Automatic Return)
(

2014

)
Oil & Acrylic on Canvas ,
Triptych: 140 x 170 cm, 60 x 80 cm & 60 x 80 cm
San Francisco, November 20th 1973.... 
The Who played the opening concert on their Quadrophenia US tour at a venue called the Cow Palace. Before the show Keith Moon, the drummer, ingested a concoction of horse tranquilizers and brandy. Allegedly he took to stage declaring "I can take it, I'm Keith fucking Moon."
About 70 minutes into the show during the song "Won't Get Fooled Again", Moon began to waver and eventually slumped over his drum kit, and passed out. He was carried off stage given an injection of cortisone and cold shower and after about 30 minutes he returned to the stage. The concert continued but after just a few more minutes he passed out again. He was carried off again and this time didn't return.
Guitarist Pete Townshend asked the crowd, "Can anybody play the drums? I mean somebody good!" A 19 year old called Scot Halpin was selected from the crowd, came up on stage, was given a shot of brandy for his nerves, took the seat behind the drums and finished out the rest of concert as the Who's substitute drummer. Together they played two blues classics "Smokestack Lightning" and "Spoonful", followed by a Who song "Naked Eye."