Enda O'Donoghue will be presenting his work at ART CLINIC on Monday 1st November 2010 between 8pm and 10 pm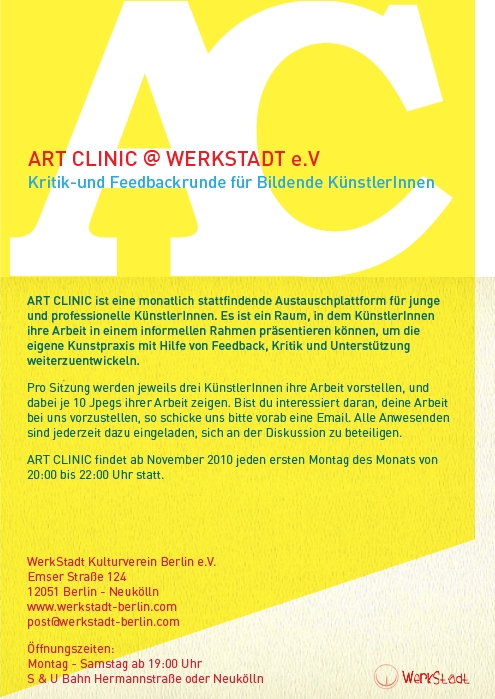 ART CLINIC is a monthly exchange platform for emerging and professional visual artists of all mediums. It is a space where artists can present their work in an informal setting, which hopes to foster reflection and development of one's own practice through feedback, critique and support.
Sessions will be structured by three artists presentations each month, each artist showing up to 10 jpegs of work. If you are interested in discussing your work please contact us by email in advance, all are welcome to join the conversation on the day.
The artists presenting their work this month are:

Owen Mundy (USA) www.owenmundy.com
Boris Duhm (DE) www.borisduhm.com
Enda O Donoghue (IRL) www.endaism.com
ART CLINIC @ 
WerkStadt
Emser Str. 124
Berlin, Germany