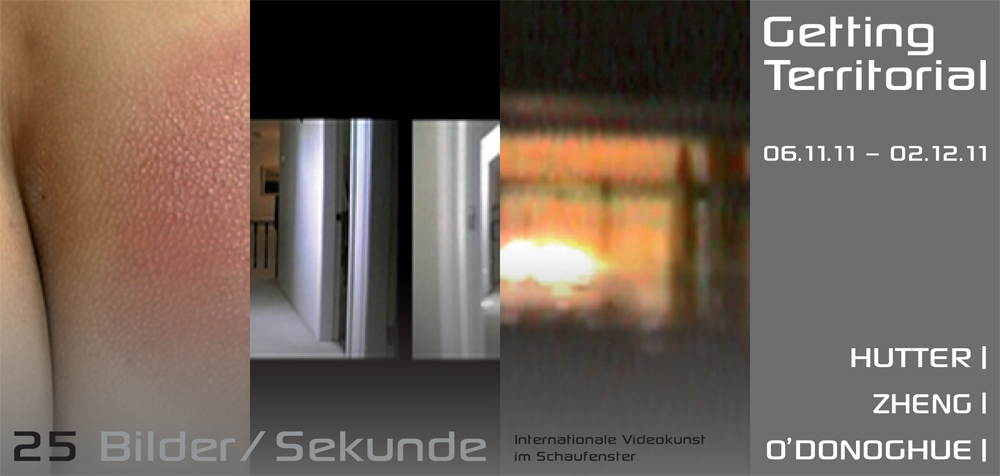 HUTTER | ZHENG | O'DONOGHUE
06.11.11 – 02.12.11
Vernissage 05.11.11, 18h
The exhibition "Getting Territorial" brings together video from artists Michael Zheng, Enda O'Donoghue and Ruth Hutter at 25Bilder/Sekunde, the new and only Art Space for contemporary video art in Mannheim. Curated by Simone Kraft.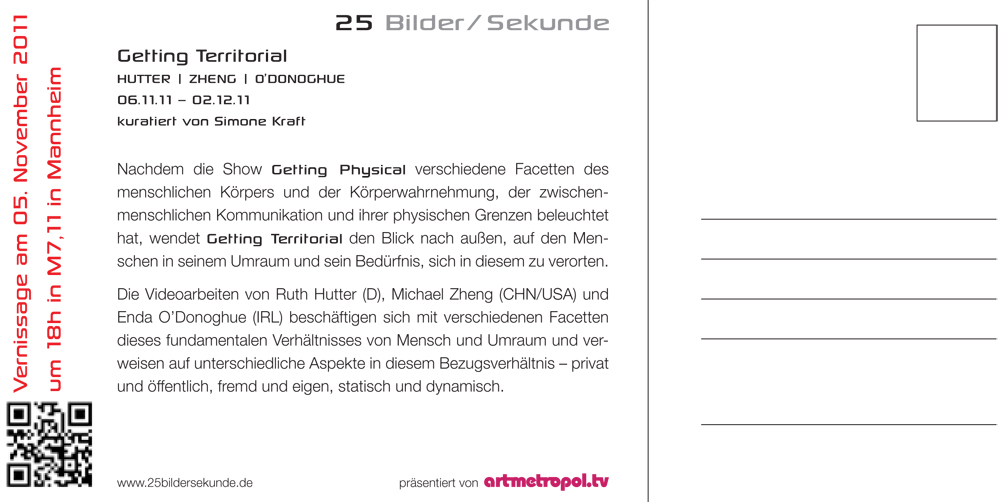 25Bilder/Sekunde
M7,11 (Mr. & Mrs. Smith)
68161 Mannheim
info|at|25bs.de
http://25bs.de/
Das Videoschaufenster wird täglich von 14 bis 24 Uhr bespielt. | Open daily from 2pm until midnight.